Philips  Airfryer A New Favourite In Our Crowded Kitchen
We're finally home enough to make a few things in the kitchen and I've been testing out the newest Philips Airfryer. I've made some crispy fries, pork tonkatsu, zucchini sticks, chick peas and salmon quite successfully now.
The Airfryer blasts hot air through the cooking chamber and allows you to crisp food with way less oil than you would with a deep fryer, making healthy meals easy. It sits nicely on the counter top, the latest version is 20% smaller, looking quite slick if you care to leave it there.
The Philips Airfryer fries, bakes, roasts and grills with little to no oil, making it a perfect solution for fast, tasty and healthy meals and snacks. You don't have to pre-heat a whole oven, reducing power usage too! This might be the perfect gift for a college student or anyone living in these tiny Vancouver apartments we have.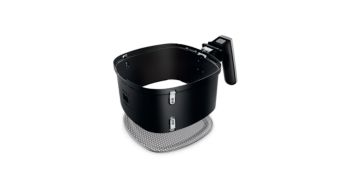 The model comes with a QuickClean basket with non-stick mesh, that you can remove and place in the dishwasher, super easy to clean. And when I baked the salmon, there was no smelly fish smells and the only issue is learning to get the timing right, but I now refer to Camilla V. Saulsbury's cookbook 175 Air Fryer Recipes by Robert Rose. I'd recommend getting this book as there's lots of recipes that are easy to make in the air fryer.
Try the polenta fries, ratatouille, egg rolls or herb-stuffed zucchini. There's also a dessert bowl that you can get to make cakes and more in the basket, I may have to order this and give those recipes a try.

I modified their pork chop recipe to make pork tonkatsu and here's the recipe that I've now made twice!
Pork Tonkatsu
Sauce
1/4 cup ketchup
2 tbsp packed brown sugar
1 tbsp soy sauce
1 tsp Dijon mustard
1 tsp Worcestershire sauce
Pork
2 tbsp flour
1 egg
1 tbsp soy sauce
3/4 cup panko crispy bread crumbs
4 boneless pork loin chops – not too thick
In small bowl, mix Sauce ingredients; set aside. In large bowl, mix Slaw ingredients; set aside.
Put flour in medium bowl. In another medium bowl, beat egg and 1 tablespoon soy sauce. Place bread crumbs in shallow bowl or pie plate.
Dip pork chops into flour; shake off any excess flour. Dip pork into egg mixture, then dredge in bread crumbs.
Airfry at 375 degrees for 3 minutes and then turn pork chops over and cook for another 2-4 minutes depending on thickness. Serve with rice and an Asian-coleslaw style salad.